The ultimate FPGA kit for Academic Learning
EDGE FPGA kits contain onboard USB JTAG fully compatible with the Free version of Xilinx ISE / Vivado Design Tools, so designs can be implemented at no additional cost.
EDGE Spartan 6 FPGA development board is an excellent kit for beginners like me. This provides feasibility approach to test our ideas as well. Because of the features included with kit.
Build quality of the board is very good. The features provided are excellent for the price. Manuals are reasonably comprehensive, easy to follow for a beginner. An ideal way to explore the Xilinx Vivado software.
Very Good Product for academicians to have an exposure on building SOC based solution and appreciate its capabilities. Support system and Training is very good from INVENT LOGICS.
Thanks.
This tutorial series consists of learning VHDL programming with vivado design suite using EDGE Spartan 7 FPGA kit and EDGE Artix 7 FPGA kit. Getting Started with edge spartan 7 FPGA kit using Vivado Design Suite 4-bit Adder implementation using Half Adder and Full Adder on EDGE Spartan 7 FPGA kit 4×4 Multiplier implemented using ...
Read more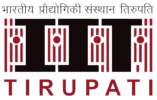 Start FPGA learning with EDGE FPGA kits!